"Comoto is America's largest powersports aftermarket retailer"
That means gear and parts for motorcycles, ATVs/UTVs, snowmobiles, and eBikes, as well as some seriously smart video & editorial content.
As a Comoto visual designer, my body of work spanned dozens of different styles including Comoto's own retail brands (Cycle Gear, Revzilla, J&P Cycles, REVER) and each individual vendor (Shoei, Michelin, Alpinestars, etc). I experimented on one-off assets and expanded my mind for
bigger campaigns
, diving deep into the minds of the riders coming for a fresh look or some extra kick (given my own lack of motorcycle experience, this involved a LOT of research).
Most deliverables were digital, but I was also solely responsible for Cycle Gear's in-store signage: 20-foot banners, shelf tags, and everything in between. Every one of their 148 stores has some of my work out on the floor!
︎︎︎
Animated Emails
(gallery)
︎︎︎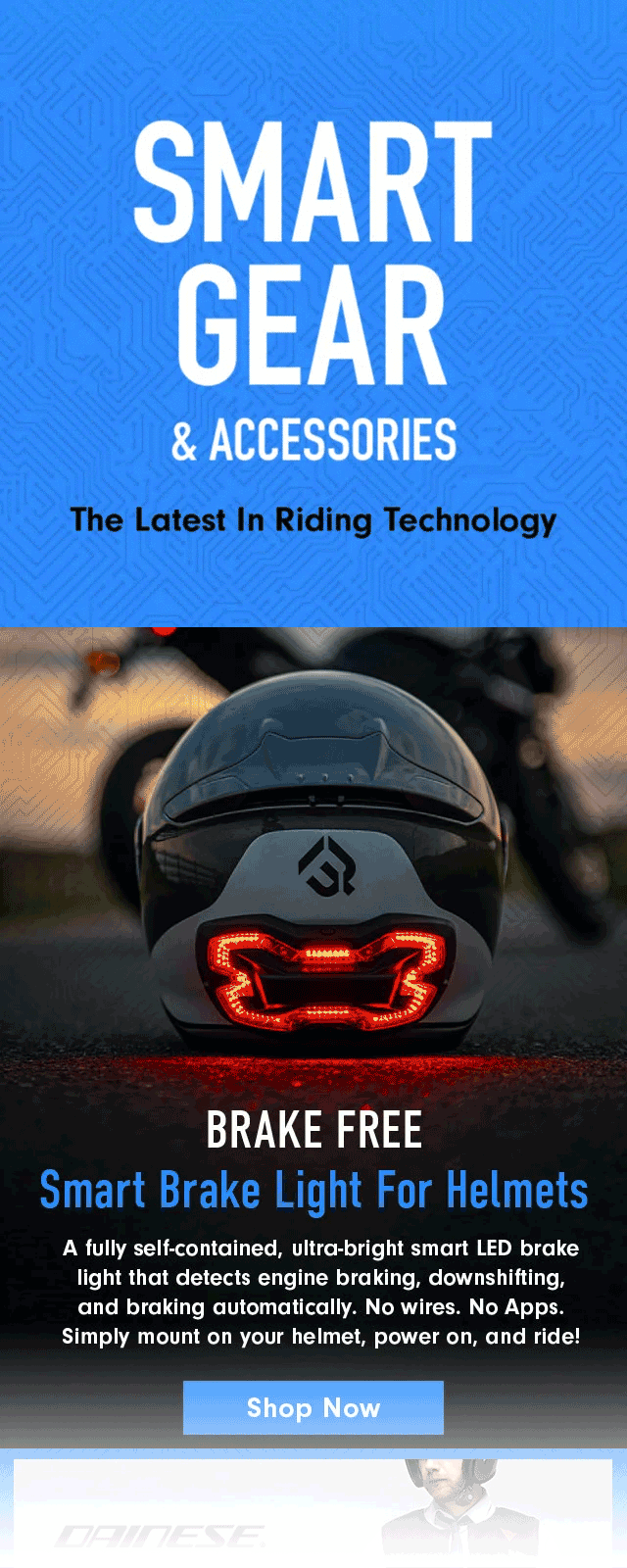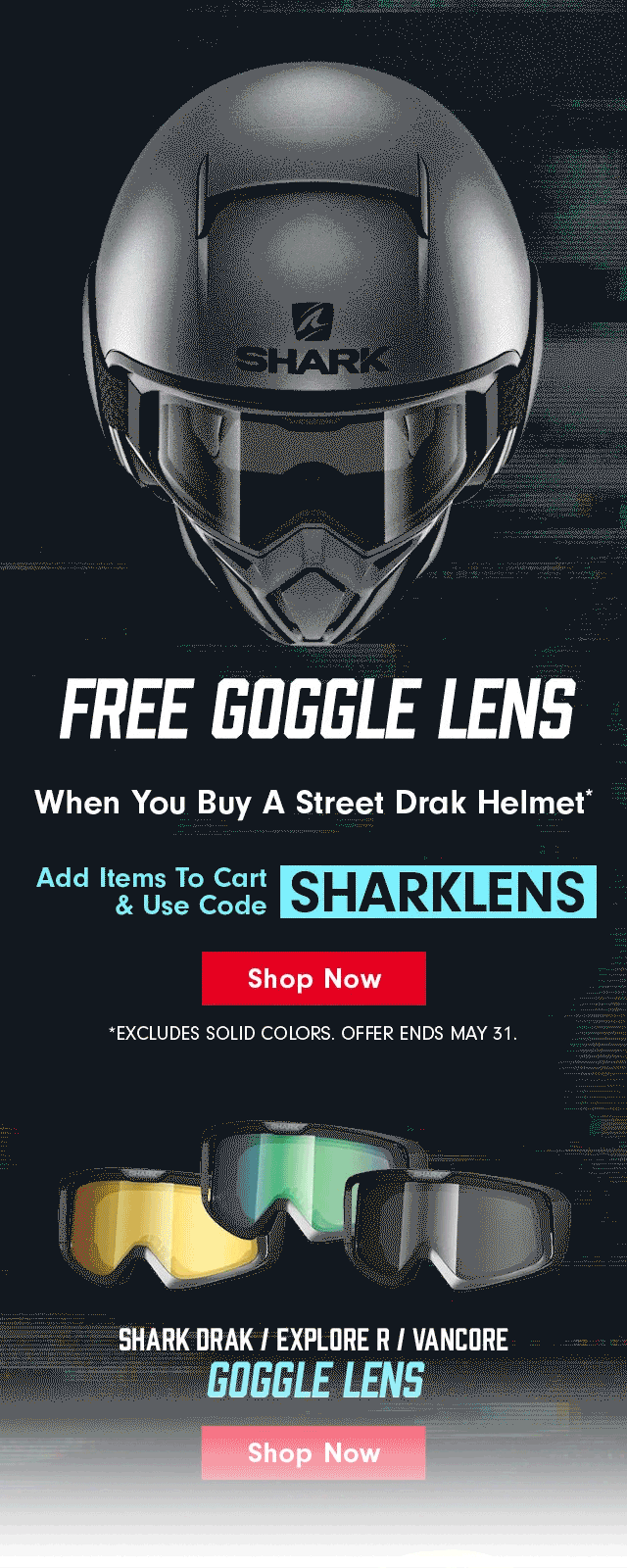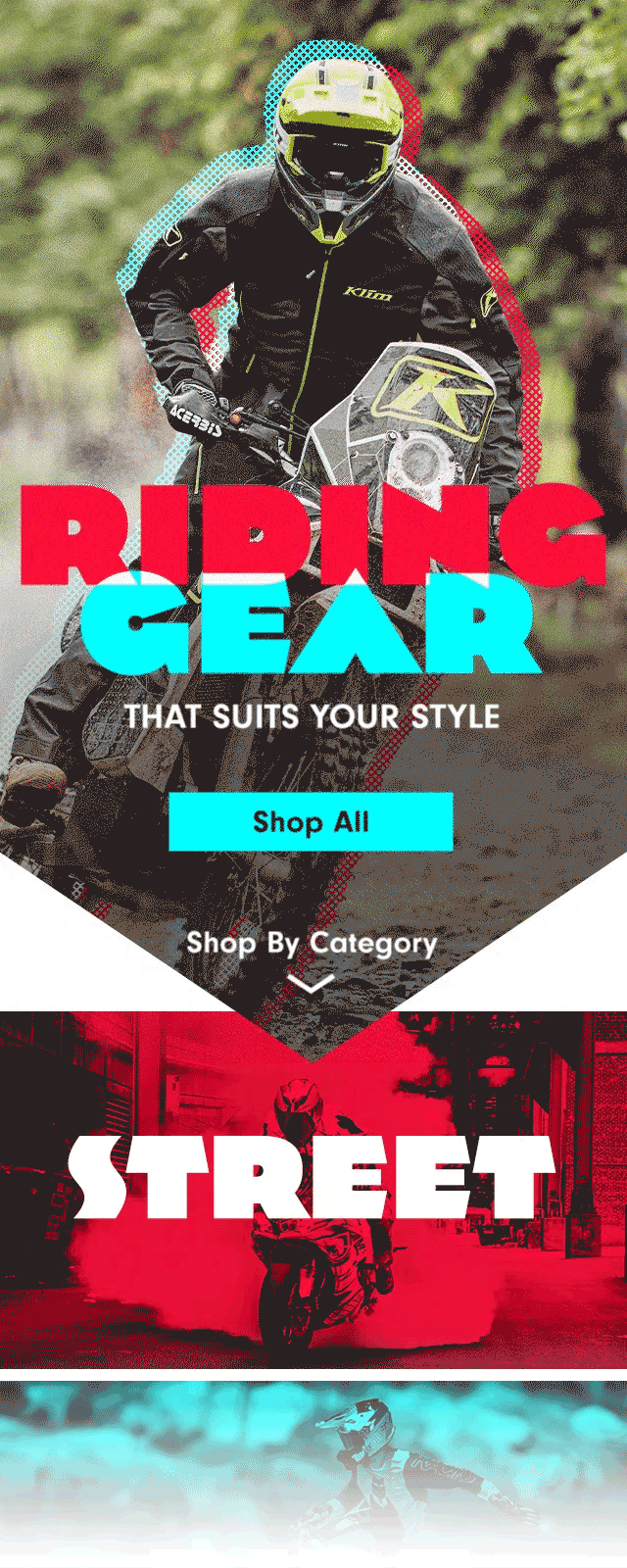 Static Emails
(gallery)
︎︎︎